Autodesk Media & Entertainment (ME) Collection 2022
$1,299.00
– 100% Genuine version.
– Included – Video Tutorials
– Runs On Windows PC and MacOS
– Download product(s) from the official website
– All the available versions of All Autodesk ( 2021-2022-2023-2024)
Autodesk Media & Entertainment (ME) Collection 2022
Please note that Autodesk offers only subscription-based licenses for our products. Lifetime or perpetual licenses are not legally available and are exclusively issued for student use, not for commercial purposes. if you need a Lifetime License, please get in touch with us.
Autodesk Media & Entertainment Collection 2022 is a collection for creating animation and visual effects. The Autodesk ME Collection solution includes all the necessary tools for creating and creating virtual reality.
BUY AUTODESK ME COLLECTION 2022 TO ENJOY THE FOLLOWING ABILITIES:
access to a wide range of key Autodesk products used in a particular industry, which are delivered in one package and will be constantly improved and optimized over time;
continuous access to the latest releases of software products and additions to them;
the ability to choose the optimal period of use (month, quarter, year, or several years);
the possibility of single-user (individual) and multi-user (general) access;
rights to use previous versions;
access to additional cloud services;
AUTODESK MEDIA & ENTERTAINMENT COLLECTION DETAILS
ME Collection gives you the tools to create powerful, scalable 3D animation and create complex modeling, effects, and visualizations, namely:
Visualization capabilities. Enhanced ability to produce more high-quality renderings with the Arnold 5 license pack.
Scalable simulation. Create complex effects at scale with the ability to run Bifrost on up to 15 computers.
Access to creative tools. A wide range of 3D tools for CG professionals at every stage of production.
Flexible selection of specialists. The workflow and tools should be in line with the needs of the best computer graphics professionals.
Check out the benefits of this collection to optimize your workflow.
Opportunity to work on any creative project. Get a complete set of materials creation tools and services that enhance your Maya and 3ds Max workflows. The collection provides a set of creative tools for animation, modeling, and visual effects professionals working in film, television, games, and project visualization.
Easy software and license management. Take the worry out of managing licenses for multiple programs. Get information on how to use the program. Easily download and install the necessary products at any convenient time.
Access to the latest and previous versions. Ensure software compatibility for all project stakeholders by accessing previous versions as needed. Use the latest software releases for updates. Deploy updates at your convenience.
INCLUDED PRODUCTS
Grow your business with ME Collection, which includes the following programs:
Maya.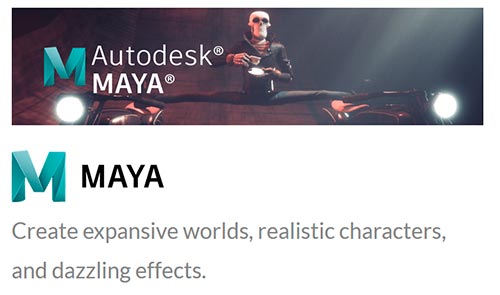 MAYA included in ME Collection
Create limitless worlds, realistic characters, and incredible effects.
3ds Max.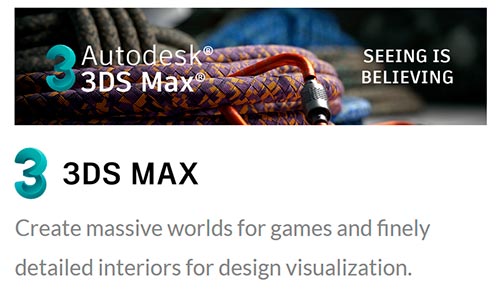 Creation of large-scale worlds for games and detailed interiors for visualization of projects.
Arnold.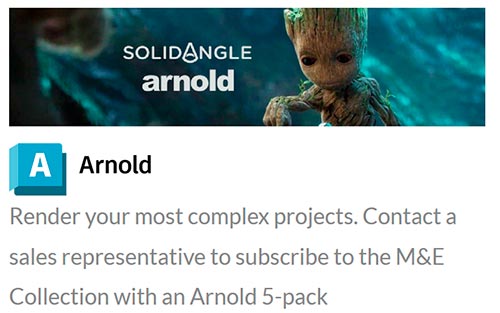 Visualization of the most complex projects.
MotionBuilder.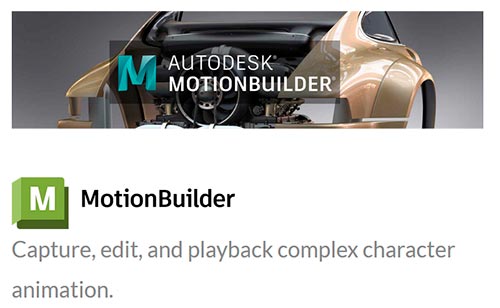 Scan, edit, and play complex character animations.
Mudbox.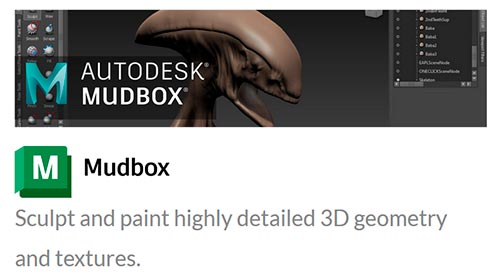 Sculpting and coloring detailed 3D geometry and textures.
Recap Pro.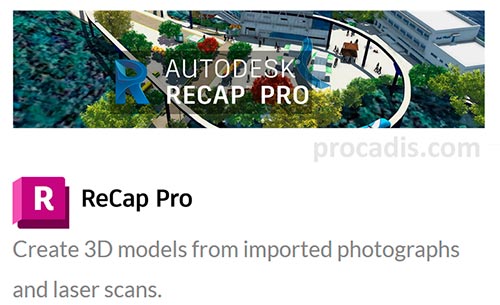 Create 3D models based on imported photographs and laser scan data.
Autodesk Rendering.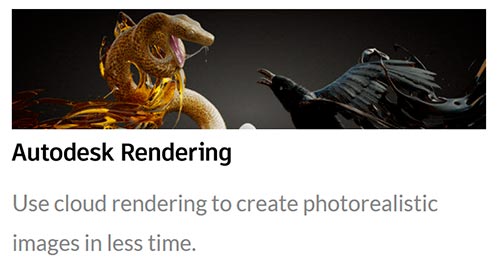 Using rendering in the cloud to create photorealistic images in a short time.
An excellent investment is to buy Autodesk Media & Entertainment Collection 2022 from the ProCADis store. After all, you get a professional software package, which costs much less than if you purchased each program from the ME Collection separately!
WHAT IS THE MEDIA & ENTERTAINMENT COLLECTION?
It's the full suite of tools covering each part of the creative workflow needed to produce animation content, projects, or creative expression. One would think Maya, with all its functionality, would be enough! Autodesk owns all the major players for 3D content creation, so what this collection does is offer an across-the-board collection of all the big hitters in their respective genres. Mudbox for sculpting, Maya and Max for designing 3D content with animation, and intake modules for photogrammetry. So they are covering all the bases by giving you everything under one title, collection, or subscription. Some of the tools seem the same, like Max and Maya, but it's really in case you use or prefer one over the other.